See How You Can Recover Costs Today
Investing in the latest eDiscovery technology will provide automation and efficiency that your clients want from outside counsel. But how can you deliver these benefits while reasonably and ethically managing the costs of a modern, robust eDiscovery platform? Download our white paper to learn several cost recovery models for managing your eDiscovery technology.
Cost Recovery
White Paper
Robust technology routinely saves clients money and produces better outcomes, but how can law firms that provide these benefits ensure they cover their own costs? Download the Cost Recovery White Paper to see how.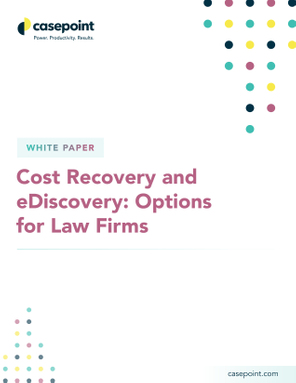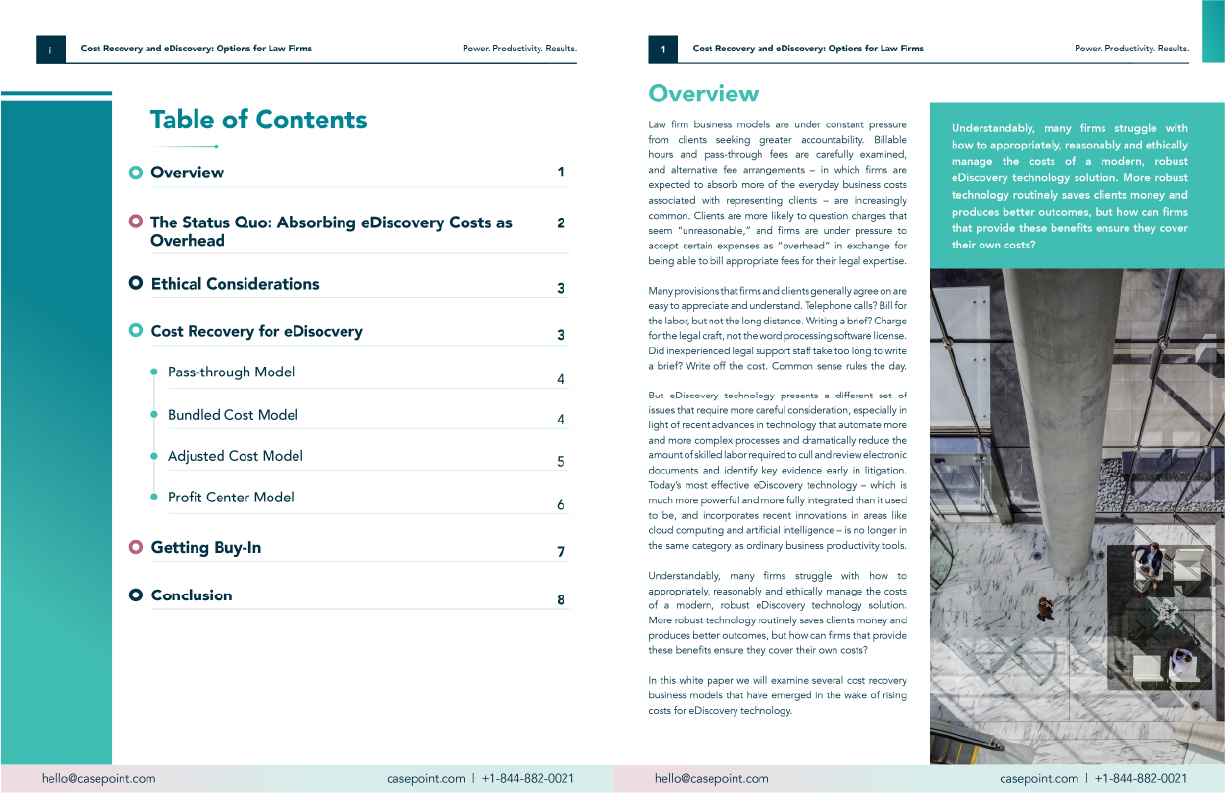 Align With the Right Partner
See how working with an eDiscovery partner that provides the best legal technology and full transparency of their services can help you directly recover your costs.